August 19, 2016 | Bill McLoughlin, Editor in Chief
The last several years have been a time of great upheaval in the furniture industry. Changing demographics, shifting consumer purchase patterns, global economic evolution and dislocation, rapidly changing technology, … and the list goes on. It's no longer enough to develop and execute a successful business model with consistency. In fact, consistency has become a hindrance to the kind of rapid adaptation that companies need today to survive.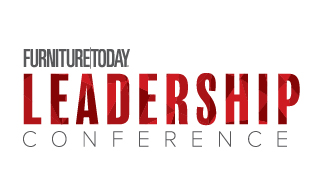 The winners in tomorrow's economy will be those that can successfully institutionalize change, adaptation and reinvention — those that can turn flexibility and innovation into a cultural attribute.
I was speaking recently with Doug Stewart, a trainer at Mega Group and a former furniture retailer himself, about exactly this, and it sparked an idea for Furniture Today's upcoming Leadership Conference in November. Doug is no stranger to change in his business life and has done some interesting work in the area.
I've asked him to speak at the conference and then lead a panel discussion of retail industry leaders who have successfully built cultures of change and who have inculcated the corporate flexibility to adapt and thrive in today's rapidly changing industry.
And while we certainly have some ideas about who these companies are, we'd like to get your thoughts on the most innovative, adaptive and forward-looking furniture retailers in the business today.
Who would you like to hear?
e-mail me at: bmcloughlin@furnituretoday.com